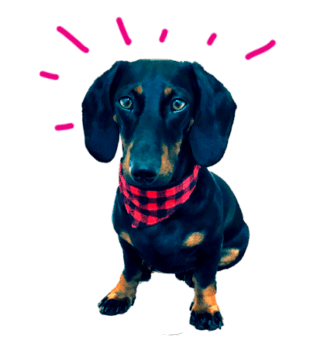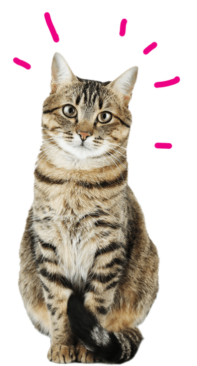 Hi there!
I'm Natascha. I'm so glad you dropped by! As Cooper's adopted mom and Cosmo's pet aunt, Cooper&Cosmo is more than just work for me. It's a story that's deeply intertwined with my own. And as a fellow pet parent, I'm glad to share it with you.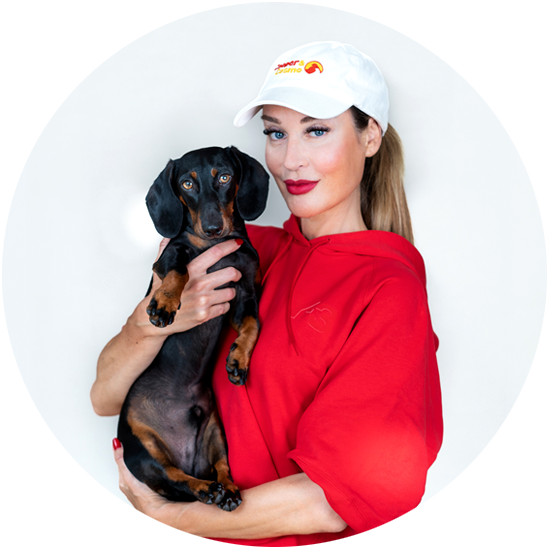 Life-changing events
Two life-changing events led me to launch Cooper&Cosmo in 2021. First, was my discovery of pure hemp extract, during Covid-19. Working in marketing and product innovation for various medical cannabis companies, I came to be convinced by the growing body of scientific evidence supporting the benefits of cannabidiol for both humans and other animals. And so amidst all the chaos of the pandemic, the isolation from friends and family, the grief at losing loved ones without a proper farewell, those moments of anxiety and self-doubt we all go through,… I decided to try it myself. The result was amazing. Not mind altering! Cannabidiol doesn't bring you to a state of ultimate nirvana or anything… Nor is it a wonder drug. But as part of my daily routine, it really helped me put things in perspective, stay collected, and restore my belief in the world and myself!  As a result, I'm totally in tune with myself and I accomplish more than I used to. I have a sense of 'sharpness', the kind that vibrates and resonates in harmony, inside and out.
"Our pets are bottomless pits of unconditional love."
The second big bang happened the day Cooper – my BFF and soulmate for life – moved in! The joy that comes from sharing my life with this little guy is a constant source of inspiration. Our pets are bottomless pits of unconditional love  on four legs. And I wanted to give back some of that love, joy and happiness. But like many people, I also experienced how the aftermath of the pandemic is putting a strain on pet-parent relationships. After months of close contact, many now face long days apart. And the results can be heart wrenching. I really wanted to do something about it.  
So to help our furry besties cope, not only with stress and anxiety but a whole range of other issues, I decided to bring both these strands of my life story together. In a range of high-quality products that combine all-natural ingredients with the latest scientific research. Unlocking the power of pure hemp extract, so you can unlock  a more active, balanced, comfortable, and carefree life for your furry loved one.