Harnessing nature's goodness
for healthy and happy pets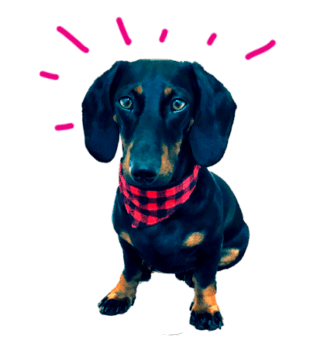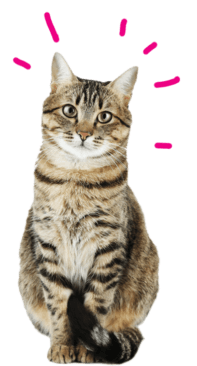 Our pets show us the true meaning of love every day. Cooper&Cosmo offer you a simple and affordable way to give it back. With a range of all-natural, easy-to-use products designed to make them truly shine!
Part of your bestie's daily wellness routine, Cooper&Cosmo unlocks the power of organically-grown hemp and other botanical extracts. To help them live the healthy, balanced, active, resilient and comfortable life they deserve.
Cooper,
…laughing on the inside :)
Cosmo,
…ready for more treats :)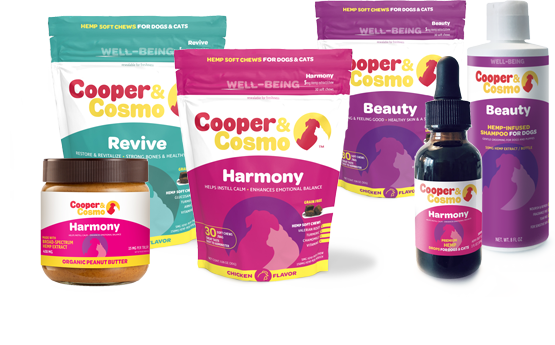 Meet Cooper&Cosmo!
Vanguards of the pet lifestyle movement.
There's at least two ways to look at pet health. You can treat. You can prevent. But Cooper, Cosmo and thousands of other furry friends are showing the world a third way. One that considers every animal as an individual: with their own specific needs. And as a whole: whose physical, mental, and social well-being are all interconnected. That's why our products are designed to promote not just a healthier but also happier life. All life long!
Helps instill calm
Enhances emotional balance
Regenerate, restore, revitalize
Strong bones & healthy joints
Looking & feeling good
Healthy skin & a shiny coat
Cooper&Cosmo
helps
Cooper and Cosmo
cope with:
Long trips away Trips to the vet Plane trips Any kind of trips, really But also staying home alone Being young & active Getting old & crankyDog parks/Cat cafés Loud thunderstorms Fireworks
Long trips away Trips to the vet Plane trips Any kind of trips, really But also staying home alone Being young & active Getting old & cranky   Dog parks/Cat cafés Loud thunderstorms Oh, and fireworks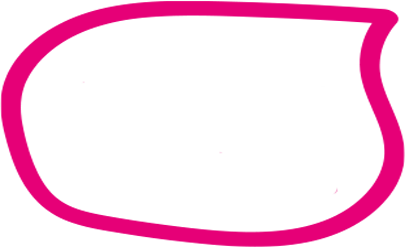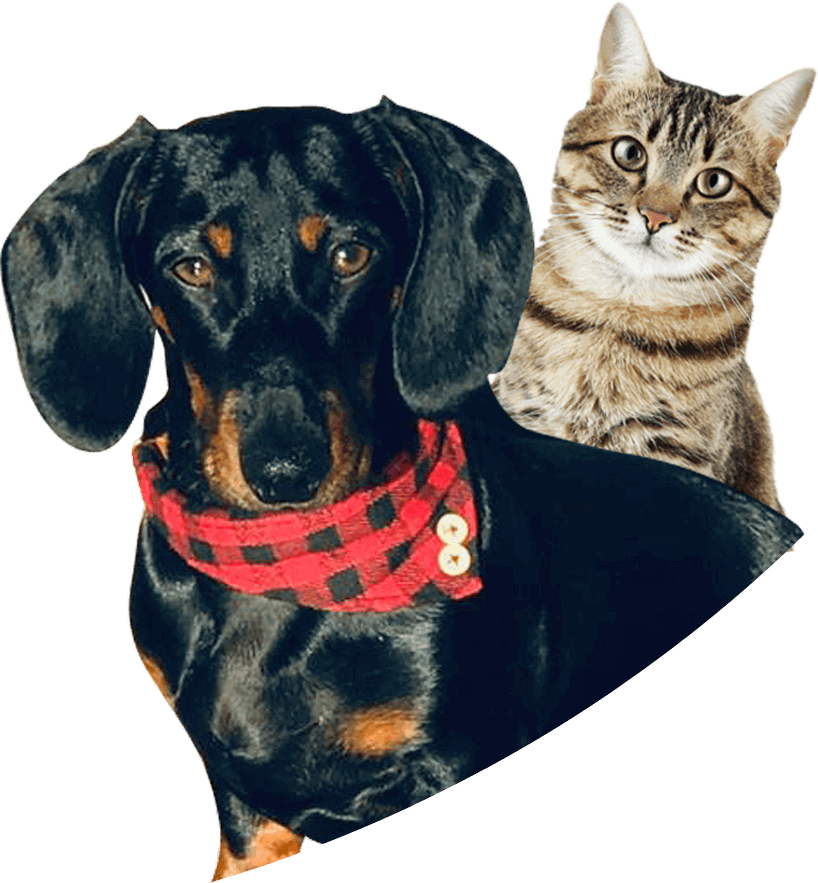 Our beliefs &
the benefits of treats made with pure premium hemp extract
We put nothing but the best into our products. So your furry friend can get nothing but the best out of life! That's why we only use the purest, natural hemp extract and other premium-grade ingredients in our products. And it's why we only make them in small batches. So they stay fresher for longer.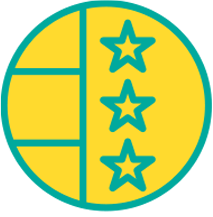 Made in USA
Where quality matters!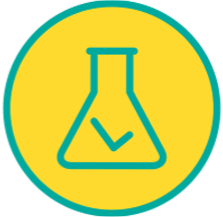 Independently tested
Don't just take our word for it!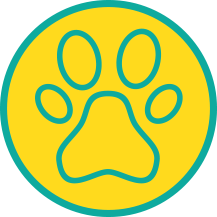 Recommended by veterinarians
Because they know what's best!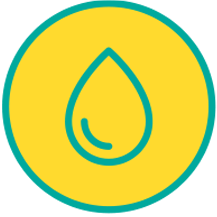 NO artificial colors or flavors
Our treats taste great all on their own!
NO preservatives, herbicides, or pesticides
Let's keep it clean, team!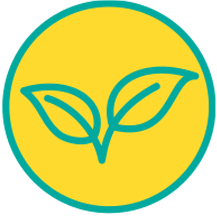 Hemp extract from organically grown hemp
Only the good stuff!
Your pet's totally unique! So why not create their own unique profile at Cooper&Cosmo? Your best buddy's pawprint is their key to all kinds of benefits: from fun training tips and advice from professionals to special offers, cool gifts, and exclusive discounts from a bunch of partners who, just like us, believe in the pet lifestyle revolution.

The Digital Health Clinic For Your Pet
Sign up and get 20% OFF on 3 months of your PAWP membership!

Non-profit Animal Rescue Organization
Every time you shop at Cooper&Cosmo, we give back and support Friends with Four Paws.Together, we can make a difference… four paws at a time.
Harnessing nature's goodness for healthy and happy pets
Unlike other hemp-based products available on the market, our formulations use only pure hemp extract  taken from the stalks, stems, and flowers of premium, organically-grown hemp. Hemp extract has been linked to all kinds of physical and mental benefits from supporting a healthy immune system to instilling calmness and emotional balance, enhancing immune response, promoting healthy digestion, supporting mobility, easing pain, helping sore joints, promoting a healthy coat and skin, … and loads more!
Just keep in mind that hemp extract is not a cure. It's a supplement you can add to your pet's daily physical routine and behavioral training for a healthy pet lifestyle.
Because when it comes to the most important member of the family, nothing beats watching them thrive!
Name of parents: Paul & Margaret
Name of dog: GEMMA
Name of parent: Patty
Freddie Mercury (our 9 months old pup) loves to get dirty and despises baths afterwards. He used to growl when we washed him with scented shampoo. Freddie now does not mind baths because we use Cooper&Cosmo's BEAUTY shampoo! it's unscented and calms him.
Name of dog: FREDDIE MERCURY
Name of parent: Lacy Marie Meyer
Pawstagram
See Cooper, Cosmo, and other four-legged heroes in action – or not – depending on their mood.